The New England state Massachusetts, located on the northeastern coast of the United States, attracts with its spectacular Berkshires to the west, historic Plymouth to the east, beautiful beaches, charming small islands and quaint villages, and the stunning metropolis of Boston.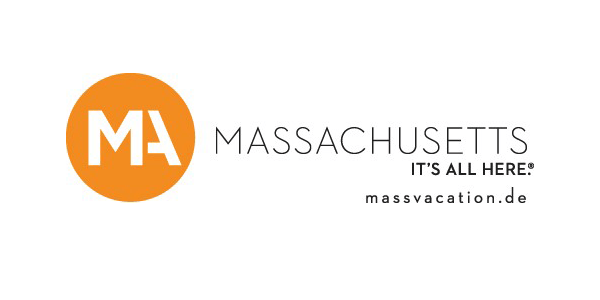 Im Boston Common blühen die ersten Frühlingsblumen und auf den Inseln Cape Cod, Martha's Vineyard und Nantucket freut man sich auf ausgedehnte Spaziergänge am Strand durch die herrliche Frühlingsluft. Der Bay State Massachusetts ist ein wunderbares Reiseziel in den warmen Monaten und neben zahlreichen Outdooraktivitäten warten kulinarische Erlebnisse, neue Unterkünfte und viele einzigartige Jubiläen.
Der zur Region Neuengland gehörende Bundesstaat Massachusetts liegt an der Nordostküste der Vereinigten Staaten und ist ganzjährig eine Reise wert. Auch in den Wintermonaten lockt der Bay State mit einer Vielzahl von Aktivitäten, tollen Hotels und ausgezeichneten Restaurants. 2019 steht vor der Tür und schon jetzt dürfen sich Besucher auf viele Jubiläen, neue Attraktionen und Hoteleröffnungen im kommenden Jahr freuen.
Das Massachusetts Office of Travel and Tourism (MOTT) hat die Kölner Agentur Get It Across (GIA) ab sofort mit der PR-Repräsentanz in Deutschland beauftragt. Die Vertretung im Tradebereich liegt weiterhin bei Marketing Services International in Neu-Isenburg. Get It Across fungiert als Ansprechpartner für deutsche Journalisten und beantwortet sämtliche Medienanfragen aus Deutschland. Im Vordergrund stehen die Organisation von Pressereisen, das Wahrnehmen von Presseterminen auf der ITB Berlin 2019 und die Vorbereitungen zu Plymouth 400, welches mit Events und Feierlichkeiten das 400-jährige Jubiläum der Überfahrt der Pilgerväter aus England in die Neue Welt zelebriert.